New Construction Site Plan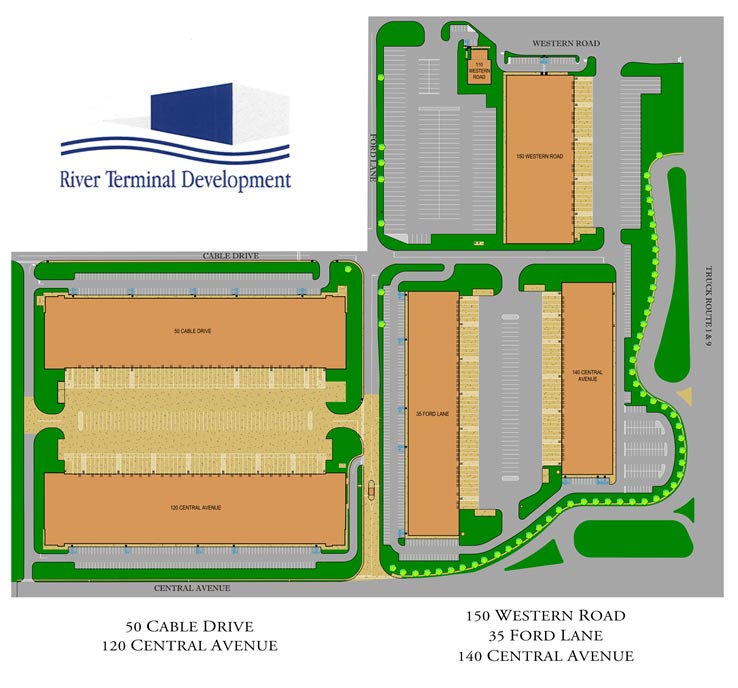 River Terminal Development completed the building at 120 Central Avenue in 2011. Today that asset is fully leased and we have begun constructing 50 Cable Drive (190,000 SF) on the contiguous land, to be delivered in the Third Quarter of 2016.
Permit applications have been submitted for approvals to start the buildings at 35 Ford Lane and 140 Central Avenue in an effort to pursue expansion and improvement for the future.
Call Alan Lambiase our Director of Sales & Marketing today at 973-718-6242
You can also contact us online