New Construction Site Plan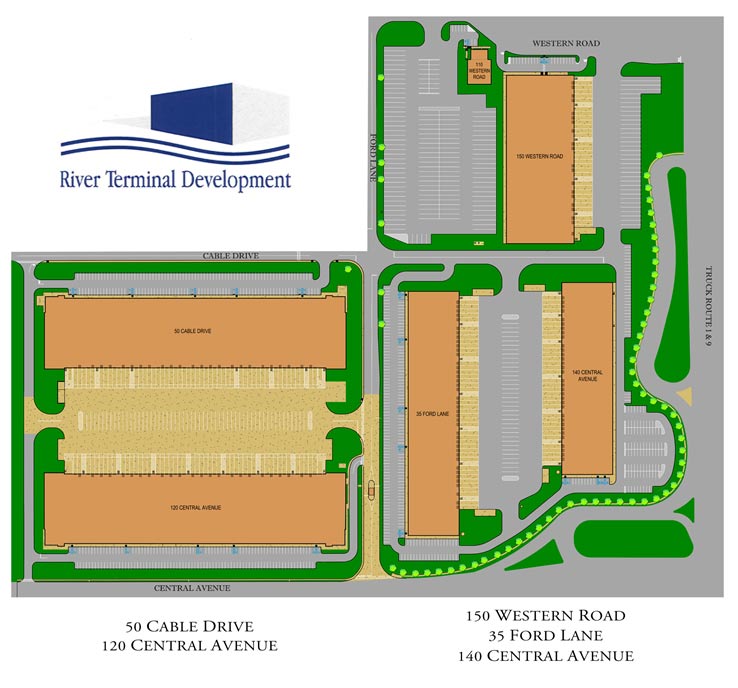 Approvals have been obtained to start construction of 110,000 SF at 35 Ford Lane to pursue future expansion and improvement.
140 Central Avenue (73,000 SF), 50 Cable Drive (190,000 SF), and 150 Western Road (102,000 SF) are completed and leased.
If you don't see anything to match your requirements, contact us.
River Terminal Development
We manage over 3 million square feet of multi-tenant distribution and warehousing facilities in South Kearny – Availabilities can change weekly.
Call Alan Lambiase today at 973-718-6242
He will arrange for a tour of our complex and determine how we can fulfill your current or future requirements.
Contact Us for Additional Information